See everything.
Deep-dive into unknowns.
Stay ahead.
Ensure high levels of data-driven decision-making and drive powerful and transformative business outcomes
Deliver a world-class customer experience
Data volume problems? We got you covered.
IoT systems and environments generate a huge amount of machine data containing highly valuable information and critical insights that require some unearthing. Once unearthed, tackled, and utilized the right way, data from smart sensors, meters, control systems can offer significant competitive advantages and several benefits to the organization.
Operations teams can confidently handle data at any scale with Apica's unique infinite scale architecture and eliminate any blind spots.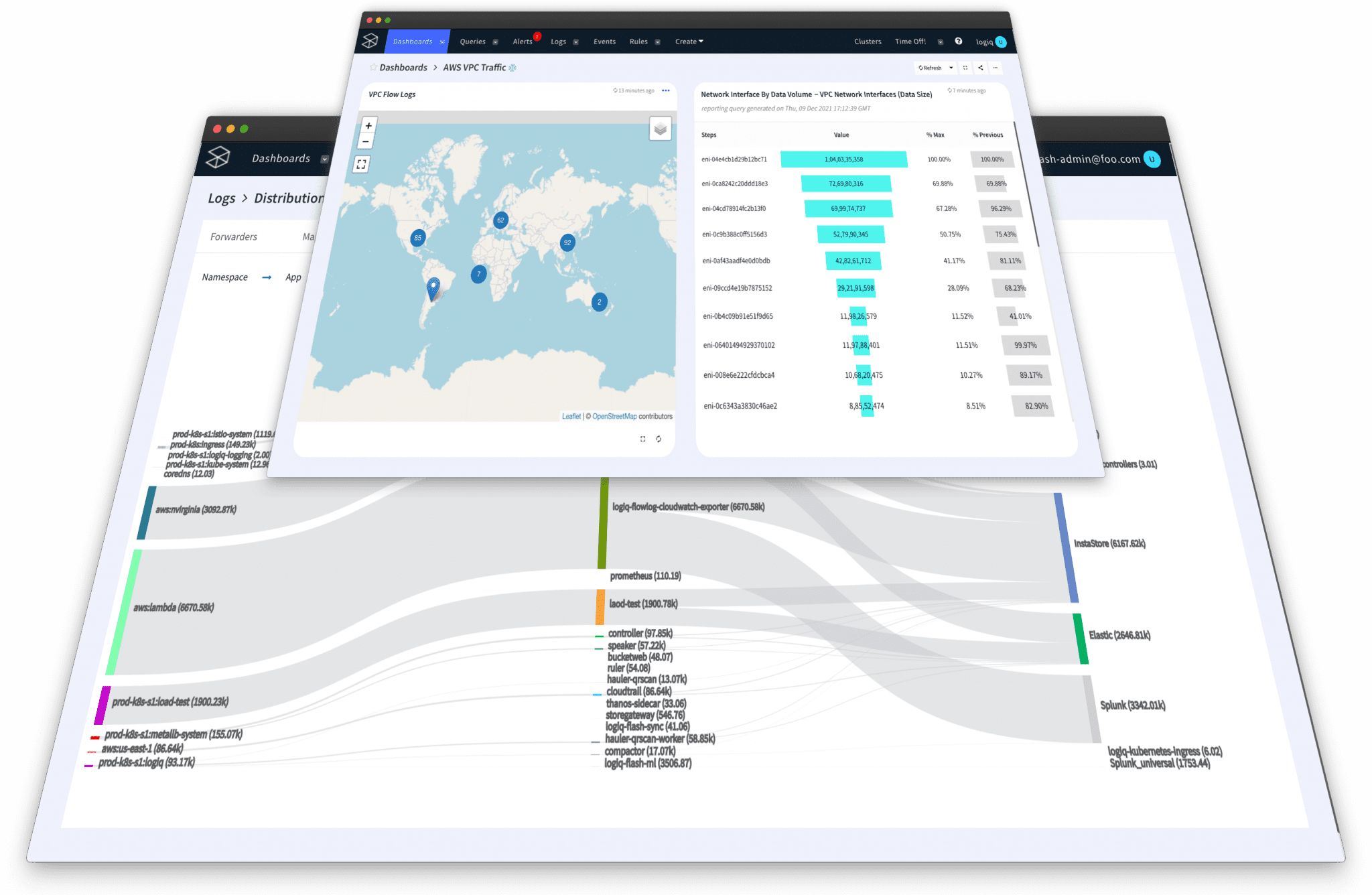 End-to-end Real-time visibility and insights for IIoT
With real-time visibility and insights provided by Apica, organizations can amplify and transform the output of machines and processes.. With all critical data about applications and infrastructure available in a single pane of glass, teams can now view, respond and make decisions rapidly.
Organizations can now streamline quality-control processes based on detailed data available at every stage of an industrial process and get real-time compliance reports to adhere to regulations and standards.
Operational and Security Intelligence for your industrial assets
Apica helps organizations detect anomalies and trigger automated incident responses with intelligent baselining capabilities. It provides a unified IoT infrastructure view for better insights and decision-making. Operations teams can quickly find correlations across machines and data sources to resolve unexpected incidents. Real-time visualizations and reports enable data-driven decision-making for cost savings and process improvements. With Apica, you can correlate any data source and make decisions on it.
Increase uptime, reduce failure, and eliminate vulnerabilities
Apica helps IoT security teams defend against cyber threats and attacks aimed at disrupting industrial infrastructure. It provides integrated visibility into security, health, and governance. Quick access to valuable data and insights improves productivity and mean time between failures. Teams can leverage automation with integrations, configurable alerts, and flexible rule sets to eliminate delays and increase productivity.